Ducted Vacuum Systems
Create a healthier environment for your home or place of business by installing a ducted vacuum system.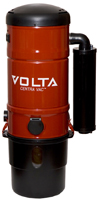 We stock a comprehensive range of Ducted Vacuum products and services all of which are designed to suit a variety of applications. Easily installed into new and existing properties, a ducted vacuum system is ideal for your family and staff particularly those that suffer from allergies and asthma.
The advanced filtration system of the ducted vacuum machines is self-cleaning and maintenance free, with bags or bins needing only to be emptied on average two to three times a year. With most systems, the vacuum motors are generally sited outside of your living and workplace areas, commonly the garage or storeroom resulting in a much quieter and effective clean.
A generous length light weight hose allows you to move freely around your home or office easily reaching those hard to get to places.
Key Benefits
Healthier Environment
Quieter
Easy to Use
Reduced Cleaning Time
Minimal Maintenance
When choosing the right motor for you, take into consideration the cleaning ability of these machines. The power generated is measured in air watts as it is the airflow that removes deep down dirt, dust mites, pollen and spores from your living areas. The companies that manufacture these machines specify the distance of pipe to be used for each machine so it is very important that the right motor be defined for your installation.
With the high powered suction, dust and allergy causing particles are removed by simply plugging in your hose and vacuuming – leaving you to enjoy a healthier environment.

For professional advice, service and installation contact Modern Alarms.
Modern Alarms, the authorised Queensland VOLTA (Electrolux) and EVS (Electron) dealer.
DIY Installation kits are available; please contact our office for further information.